Cry About It
Taylor Swift Vs. Olivia Rodrigo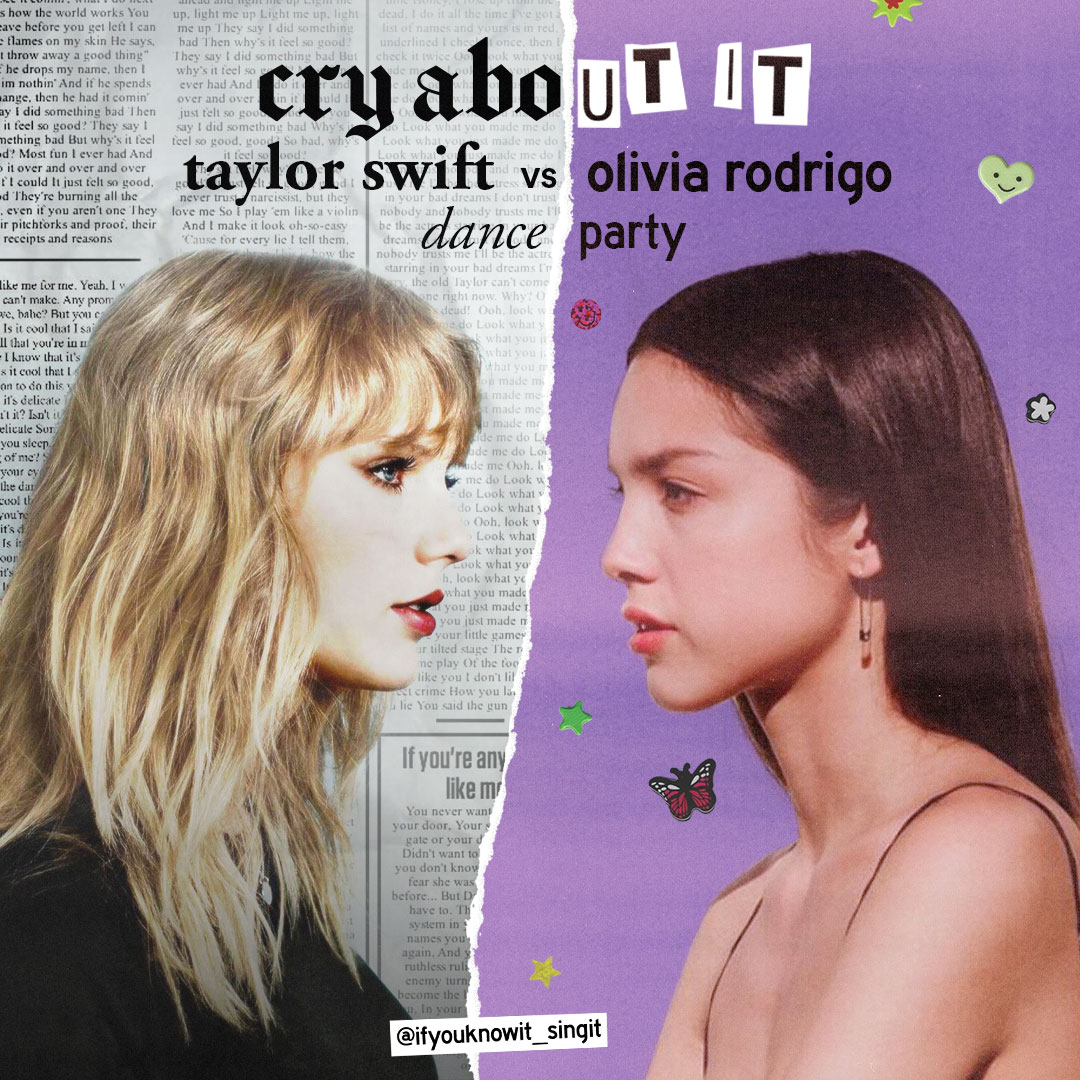 Tired of taking 1 step forward, 3 steps back? Sick of lying on the cold hard ground? We got you. You can CRY ABOUT IT at the epic TAYLOR SWIFT vs OLIVIA RODRIGO DJ NIGHT.
It'll be the perfect night to dress up like hipsters and make fun of your exes. Grab your cardigan, driver's license, and drive past his house on the way to this party. We'll be singing your favorite songs to scream-sing and you'll be asking God if he could play it again.
Did we mention that we will be serving specialty drinks named after our reasons to cry: "Kids Who Don't Know Me", "That Blonde Girl", and "That Stupid Old Pick Up Truck." After one sip, you'll forget that he existed. Don't say I didn't, say I didn't warn ya.
Are you ready for it? If you miss this one, you'll feel like a damn sociopath.
** This is a DJ night celebrating Taylor Swift and Olivia Rodrigo. They will not be performing.**